Brahim Saika buried without his family's consent and without clarifying the cause of his death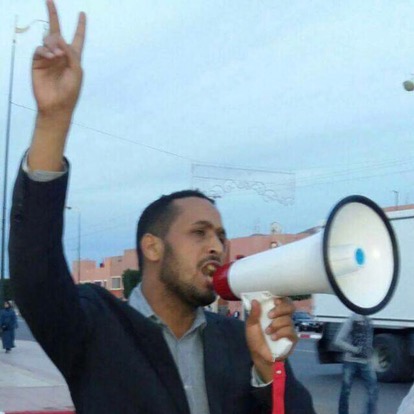 Brahim Saika, the young Saharawi trade unionist and leader of the Coordination of unemployed Saharawis, who was arbitrarily detained by the Moroccan forces on 1st April and died in detention on 15th April as reported by Adala UK, was buried on 4th August at 7.30pm. His family were only informed 15 minutes before the burial was due to be held and had not given their consent.
To date, the Moroccan forces had refused to conduct an autopsy to determine the cause of Brahim Saika's death and they had offered his family 700,000 Moroccan dirham (US$ 70,000) to sign the agreement to have him buried without an autopsy, according to reports from his family to Adala UK
A video of Khadija's interview can be found here: video
Khadija Saika, Brahim's sister, reported: 'On 4th August, two men came to our house saying that they were representatives of the Moroccan government. They only found my younger brother at home and they told him that they were going to bury Brahim at 7.30pm. Our family had not agreed to the burial unless an autopsy was conducted to determine the cause of Brahim's death. In the end they buried him without determining how he died. So none of those responsible will be held accountable for causing so much pain to our family. We will never forgive the Moroccan kingdom and we ask the international community and the UN to assume responsibility and intervene against these systematic human rights violations we Saharawis are subjected to. The government claims to maintain citizens' security and I say that this kind of government represents total insecurity for Saharawi citizens.' (watch the video here).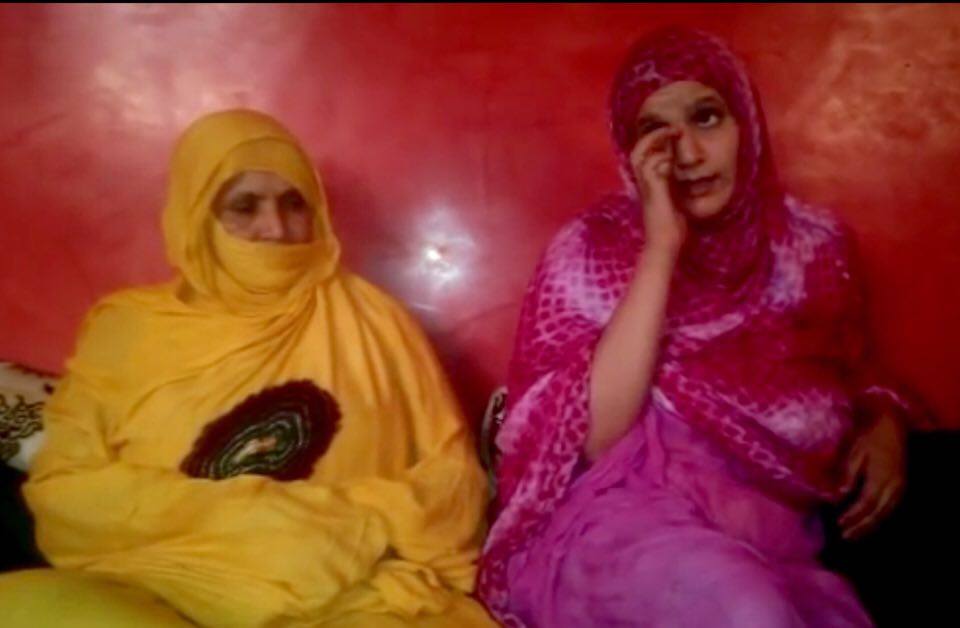 Brahim Saika's death had a devastating impact on Saharawi human rights and trade union activists as well as organisations which had worked closely with him to guarantee human rights for Saharawis, particularly trade unionists in Western Sahara.
'The assassination of Brahim Saika is a tragedy. Brahim had been a victim of constant harassment and threats to stop his activities defending the rights of Saharawi trade unions' one of his colleagues reports.
This latest repressive act demonstrates once again the Moroccan regime's lack of scruples when it comes to the Saharawi population and highlights the need for Morocco to comply with international law and UN resolutions which recognise the Saharawi people's right to self-determination by holding a referendum.
Adala UK condemns this latest act by the Moroccan state and we demand action from the international community, particularly the UN, in condemning this unjustifiable and inhuman act. The Moroccan government should be put under pressure to clarify the death of Brahim Saika and those responsible should be held to account. Furthermore, the Moroccan government should protect his family from kinds of threats or external pressure which they have suffered since the death of their family member.
---