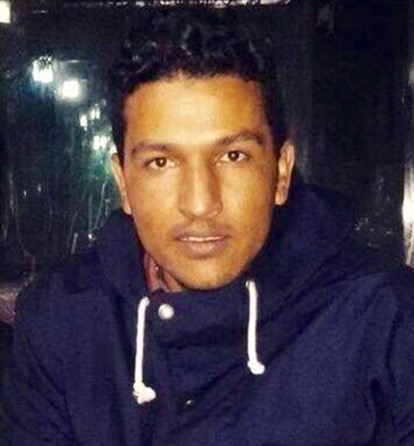 Recent murder of Mohamed Fadel is an example of widespread violence by Moroccan settlers against Saharawi population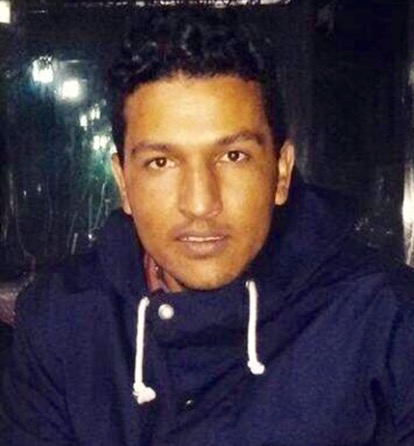 Mohamed Fadel uld Jatri uld Ahnan (27) was murdered on 10th August by a Moroccan settler, in the city of Dakhla in occupied Western Sahara. The Moroccan sprayed chemical acid in Mohamed's face and then stabbed him with a knife. Mohamed died later that day in Dakhla hospital. The Saharawi population immediately held a protest outside the hospital which was violently put down by the Moroccan forces.

This is not an isolated incidence. Moroccan settlers, who are protected by government forces, have been carrying out attacks against Saharawi citizens for years with almost complete impunity. The majority of settlers aim to stir violence and restart the war against Saharawis.
Moroccan telecommunication channels are an important tool in this conflict between Moroccans and Saharawis living in Western Sahara and have been widely used to incite violence and hatred against Saharawis.
In the case of Mohamed Fadel, the Moroccan authorities created a video 'reconstructing' the crime (the video can be accessed here). Mohamed's family members consider this video a montage which is supposed to create the impression that the killer was attacked by Mohamed first and was acting in self-defence. 'If he was acting in self-defence, why was he carrying acid and a knife? He was clearly planning to attack my nephew or another Saharawi. The Moroccan occupiers want to cover up this crime with this video.' Hmad Hamad, Mohamed's uncle told Adala UK.
Saharawi lawyer Sidi Taleb Boya confirmed to Adala UK that Moroccan settlers are a key element in the Moroccan government's plan to legitimise its occupation of Western Sahara. They completely change the territory's demographics and provide the Moroccan government with an excuse for its strong military and police presence in the territory to 'defend Moroccan nationals', similar to how Israel uses settlers in the Occupied Palestinian Territories. The Moroccan population in Western Sahara also creates pressure to include Moroccans in a potential referendum on self-determination as many of them are already the second generation living in Western Sahara. Finally, this group would guarantee Moroccan interior resistance in case of another war.
As a result, thousands of Saharawis live in fear of being attacked by Moroccans on a daily basis. On the few occasions that Saharawis have got organised to defend themselves, the army usually intervenes and they are immediately detained. The recent case of Mohamed Fadel's death illustrates again the Moroccan government's intent to keep these incidences hidden and prevent the Saharawi population from receiving international support and protection. Evidently, the Moroccan government is indirectly responsible for this crime as well as many others, as it creates a climate of impunity, going as far as actively covering up serious crimes.
As usual, the international community remains silent. Only a year ago, 17-year-old was beaten up by Moroccan settlers without any reaction. The Moroccan government has a responsibility to stop inciting violence. Instead it should take measures to ensure those responsible face trial and receive adequate sentences. The international community has to step up to its responsibility of protecting the Saharawi people from continued violence.
---