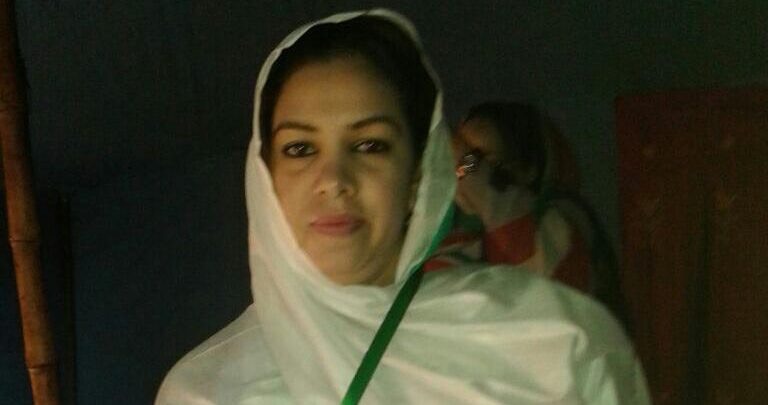 Adala UK condemns the arbitrary detention of Saharawi youth, Mahfouda El Fakir
The Saharawi activist Mahfouda El Fakir was arrested on the morning of Friday 15th November in the court of El Aaiún in occupied Western Sahara, where she was attending the trial of her cousin, Mansour Elmoussaoui who is 15 years old and who was sentenced to one month in prison. Mansour was arrested on 28 October, accused of taking part in the celebrations for the Algerian football team's victory in the African Cup. Mahfouda is a mother and a member of the 'Gdiem Izik Coordination' group.
Mahfouda was attacked in front of those present in the court and forced into a car by the Moroccan judicial police. She was taken to the police station and detained until she appeared before a judge the following morning. She was then sent to the Black Prison in El Aaiún. Mahfouda is a well-known Saharawi activist and has been the victim of much maltreatment for many years.
Adala UK considers her imprisonment a violation of the freedom of expression. The use of false charges and ensuing incarceration is a strategy used by the Moroccan occupation authorities to silence those who speak out regarding the right to self-determination for the people of Western Sahara. Mahfouda has been detained for peacefully exercising her right to freedom of expression. We therefore believe that Mahfouda should be released immediately. The Moroccan authorities must investigate the way she was attacked during her detention and ensure that those who are responsible stand trial.
Adala UK calls on the UN and the Security Council to ensure that the powers of the UN Mission in Western Sahara (MINURSO) are extended to include a human rights monitoring mandate, in order to observe the human rights situation in Western Sahara and ensure that violations perpetrated by the Kingdom of Morocco are brought to the attention of the international community. Given the current information blockage that Morocco has placed on the territory, monitoring and reporting on the human rights situation has become an almost impossible task.
---