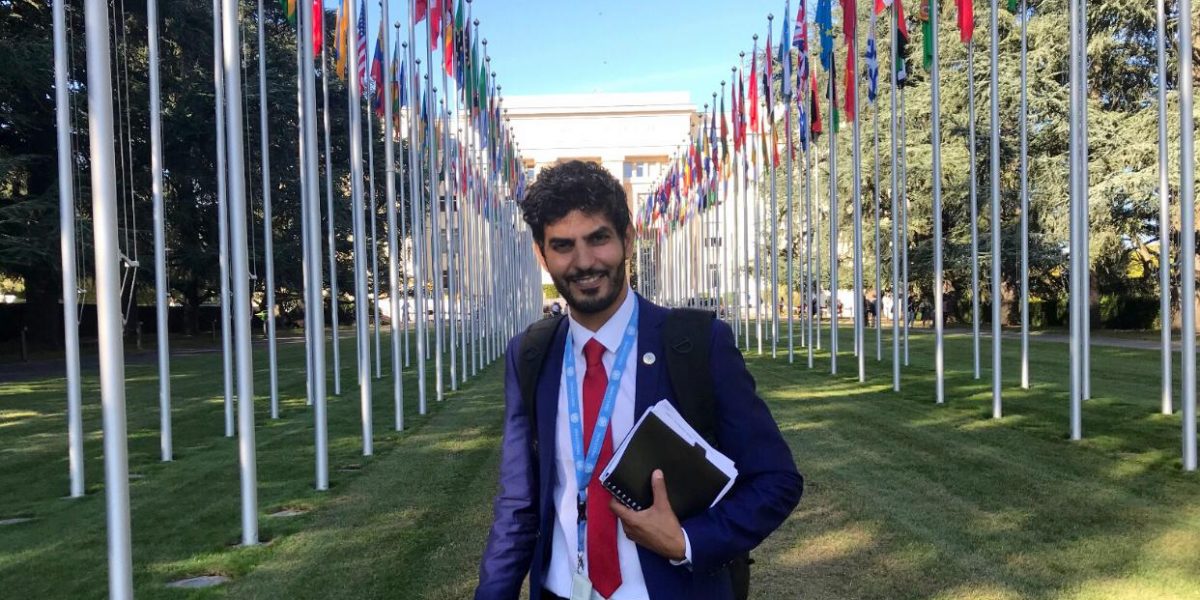 Geneva: Adala UK meets with representatives of United Nations organizations.
Sidi Fadel from Adala UK recently attended a series of bilateral meetings with representatives of the UN Human Rights Council in Geneva, Switzerland, for the 42nd session of the UNHRC.
Sidi said of the meetings: "The Working Group on Arbitrary Detention will take routine action against the Moroccan mission after the opinions of the Working Group were not being taken seriously by the Moroccan authorities. All of these opinions called for the immediate release of the Saharawi victims. It was clearly stated that the victims were arrested without an arrest order and without being informed of the reason for their arrest. In other opinions given, the Working Group found that the charges against the Saharawi victims were based on their origin as Saharawis. Included in all of those opinions, the UN Working Group confirmed that this was part of attacks against the people of Western Sahara, with widespread maltreatment and discrimination against those Saharawis who seek self-determination."
"Morocco has ratified the Optional Protocol to the Convention against Torture, which means that Morocco recognises that this practice is a crime. However, Adala UK members are still documenting cases of arbitrary detentions of Saharawis – people who are tortured in prisons and police stations while the perpetrators are not punished for their crimes."  said Sidi, speaking on behalf of Adala UK.
After his meetings with the Office of the United Nations High Commissioner for Human Rights, Sidi is concerned that the Kingdom of Morocco continues to ignore their calls to make a field visit to the occupied territories of Western Sahara and to report on the human rights situation there. "Morocco should facilitate this visit by the United Nations to the occupied territories of Western Sahara, report on it, publish these reports and make them accessible to all," he added.
The UN Human Rights Council continues to hold its 42nd session at the United Nations Palace in Geneva, Switzerland, discussing the human rights situation in the world under various items governing its work and following up on issues related to events in some countries.
Representatives of diplomatic missions in Geneva and representatives of participating countries, as well as representatives of many international organisations, and a Saharawi delegation comprising human rights activists from the occupied territories, refugee camps and Diaspora will participate in the meetings. All are taking part in the Human Rights Council.
---