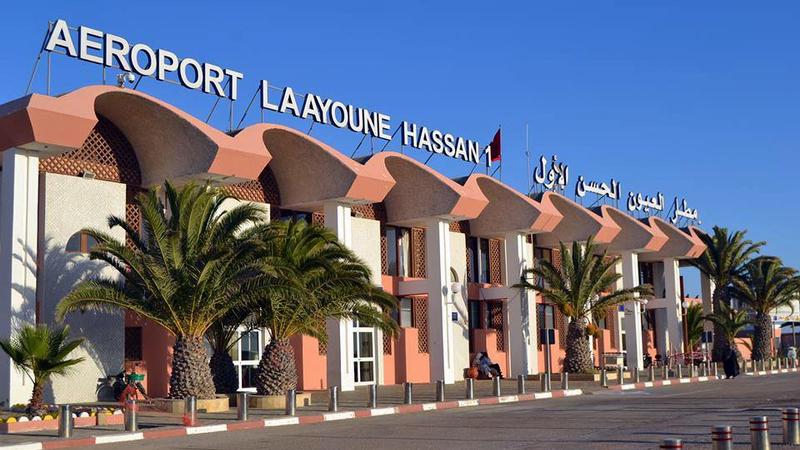 Morocco continues arbitrary expulsion of international delegations in Western Sahara.
A delegation of women from the 'Just Visit Western Sahara' initiative was arrested on Monday 23 May 2022 in Western Sahara by the Moroccan authorities in El Aaiún airport. The American delegation were invited by the Khaya sisters who have been subject to a brutal long-term siege of their home in the city.
The American delegation included three women: Adrienne Kinne, former president of Veterans for Peace, Wynd Kaufmyn, a community college teacher and Laksana Peters, a retired teacher retired. The Moroccan authorities vaguely cited security national concerns, but they could not provide any legal justification for denying entry to these American visitors.
The US State Department has, this year, repeatedly expressed its concerns over the human rights situationin Morocco and the Western Sahara, including the treatment of the Khaya sisters.
The American delegation had arranged to meet with Tim Pluta and Ruth McDonough, a team of American citizens who had been living with the Khaya Sisters since 15 March 2022. Despite their presence, the occupying Moroccan forces continued their torture, beatings, sexual assaults and forced isolation of the family and threats to those members of the community visiting the Khaya family home.
The decision to expel the American delegation of activists in May arouses serious suspicions that the authorities have something to hide. It is a blatant attempt to impede legitimate investigations into human rights abuses silence any critique of the situation in which political prisoners and the population of Western Sahara are living.
Morocco considers any surveillance of the human rights situation in the Western Sahara as interference in your internal affairs. The state has therefore adopted a closed-door policy to any international observers or non-governmental organisations who come with the intention of observing the human rights situation on the ground.
Adala UK notes that it is Morocco's inescapableresponsibility to guarantee the freedom of the right to promote and defend human rights and that the Moroccan government is required to protect and promote this right. Morocco must prevent those who exercise these rights from being expelled, threatened, restricted or suppressed in their work. This right also extends to all human rights defenders in Western Sahara, regardless of their country of origin.
---