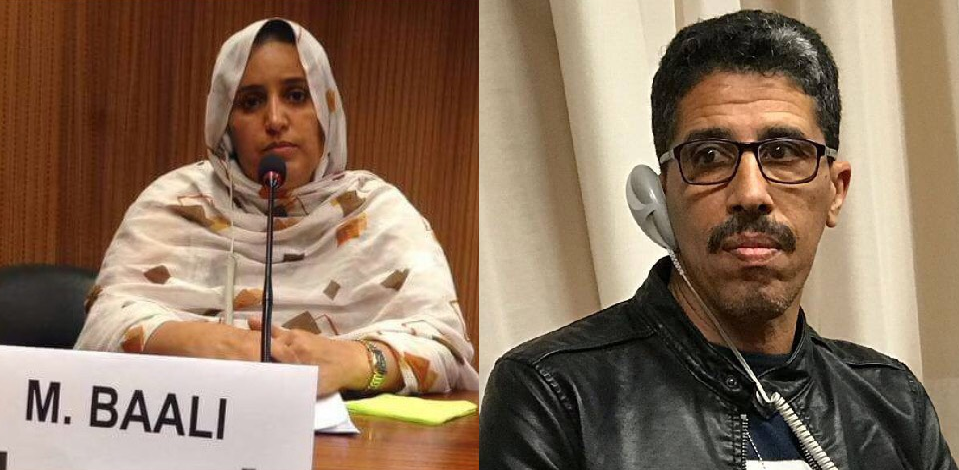 Intimidation and repression of human rights defenders in Western Sahara reaching crisis point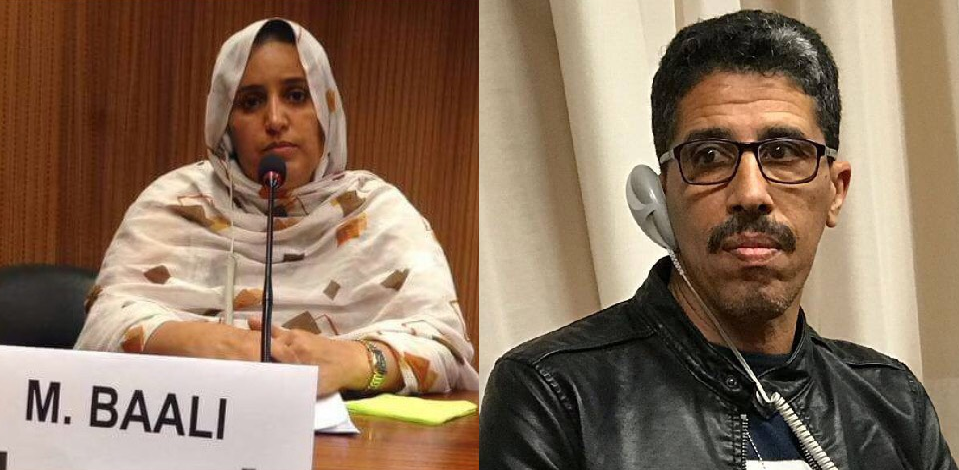 Arbitrary detention and intimidation are daily risks for human rights defenders in occupied Western Sahara, as has been documented in many cases by Adala UK in the last few years. Despite living under constant fear of intimidation, threat and attack, human rights defenders continue working with determination and bravery every day. It is unfair that they should face these threats alone. The international community and the UN should be doing much more to protect and support them.
Hasana Duihi, a Saharawi human rights defender and a member of the Saharawi Association for the Victims of Serious Human Rights Violations (ASVDH), participated in the 34th session of the UN Human Rights Council in Geneva. As a result of this participation and his other activities supporting human rights work, he has come under pressure from the Moroccan Government.
Hasana is a civil servant and works for the Moroccan Ministry of Education. On 16 June 2017, he was ordered to move from the Regional Academy of Education and Training in El Aaiún to the Regional Office of Education and Training in the occupied city of Boujdour, south east of El Aaiún and some 200km from his home.
His role in ASDVH is to document human rights violations committed by the Moroccan state against the Saharawi population, especially with regard to their right to self-determination. The decision to move him in his day job was an attempt to impede his work defending human rights in the occupied territories, putting pressure where it would hurt the most: taking him to another city away from his family (Hasana has a wife and three children).
Hasana told Adala UK: "My boss and my colleagues told me there had been lots of pressure put on them from above and that I needed putting in my place (referring to needing to quit my activism around the right to self-determination).
"In a meeting with my boss, I told him that I do my job well, I arrive and leave on time. My boss told me I was one of the best workers in his department but at the same time the matter was out of his hands and others above him were in charge".
The next morning, Hasana had a letter on his desk ordering his move to another city. Hassan reported to Adala UK that he was surprised and at the same time annoyed as he had never sought a transfer to another city. Hasana tried to discuss the matter with his boss to get an explanation but he did not want to discuss the matter – he did not even want to see him as he clearly felt very badly about the situation.
Mina Baali, Hasana's wife, also a human rights defender, has previously suffered a forced disappearance and been imprisoned in inhuman conditions for her work documenting serious injustices committed by the Kingdom of Morocco against the Saharawi population. She participated in the 35th Session of the Human Rights Council where she gave her testimony at various events regarding serious human rights violations which are continuously committed in Western Sahara by Morocco.
Whilst in Geneva she received a call originating from Morocco demanding her to leave the Human Rights Council or risk "grave consequences".
The couple consider that the communication Hasana received ordering him to move jobs to one 200km from his home was the threat his wife had received during the phonecall being carried out.
The Moroccan authorities withdrew Mina's salary just days after Hasana took part in the Council session last March. Taking part in Saharawi activism defending human rights in Morocco or in the occupied territories of Western Sahara is dangerous.
These more recent trends are part of an already dangerous collection of means of suppression used by the Moroccan authorities against Saharawis. They include the prohibition of foreign travel, the repression of the right to protest and gather peacefully and the wrongful use of penal, civil and administrative laws to persecute human rights defenders. The Moroccan government, apart from threatening and harassing anyone defending human rights in the occupied territories of Western Sahara, attempts to cultivate open hostility between human rights defenders through the propagation of a demonising rhetoric that represents activists as foreign agents.
"It's certain that in Morocco there's a Parliament, a judicial system and a Government, but there's no separation of powers. There's the crown and around it and from it, all final decisions are made about anything relating to the whole country of Morocco. This also affects everything related to the occupation of Western Sahara and political decisions are made when Saharawi activists and human rights defenders are imprisoned. Hasana and his wife's case is just one small example. Neither his boss, nor his boss's boss could do anything" another Saharawi activist who wishes to remain anonymous told us.
Adala UK urges the Moroccan government to above all else recognise that human rights defenders are legitimate actors and are an important part of a democratic society; they are the last line of defence in a free and just society in Morocco and in the occupied territories of Western Sahara.
The international community and the UN must not sit on their hands any longer and do nothing whilst the powers that be in Morocco exert their influence to eliminate human rights defenders in occupied Western Sahara. There must be a thorough investigation into all complaints of attacks, intimidation and arbitrary detention of all those who defend human rights, and those responsible must be brought to justice by the Moroccan Ministry of Justice.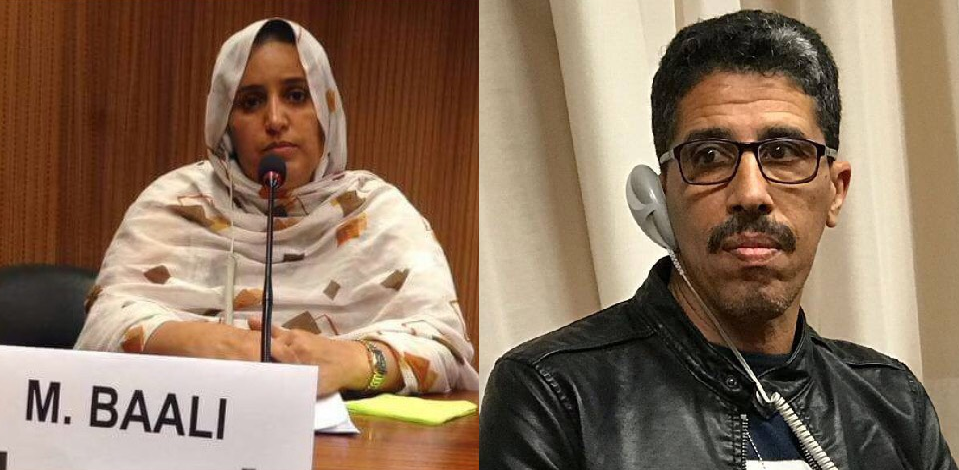 ---