Urgent investigation needed into the kidnapping of activists fighting for the Sahrawi people's right to self-determination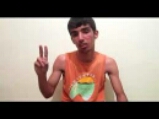 The activist Said Fanish was kidnapped on Wednesday 5 November in the occupied city of Boujdour, Western Sahara. He was released the same day and has reported that the men who took him were Moroccan police in an unmarked car, registration W183802.
Members of AdalaUK visited the activist and confirm that he had been taken to the central police station in Boujdour where he was subjected to torture and inhumane treatment at the hands of a group of Moroccan police officers, led by Superintendent Bouaza El Gharbi and Inspector Abdalah Orho.
The activist told members of AdalaUK that he was kidnapped because of his political activity and for directing the campaign against the American company Cosmos which is working with the Moroccan government to explore the waters off the shores of Western Sahara in search of oil.
The Moroccan authorities have remained silent regarding who was responsible for the kidnapping and have failed to open an investigation, despite numerous requests from the Said.
AdalaUK urges the Moroccan authorities to immediately investigate reports of arbitrary detentions and kidnappings, bringing those responsible to justice.
---