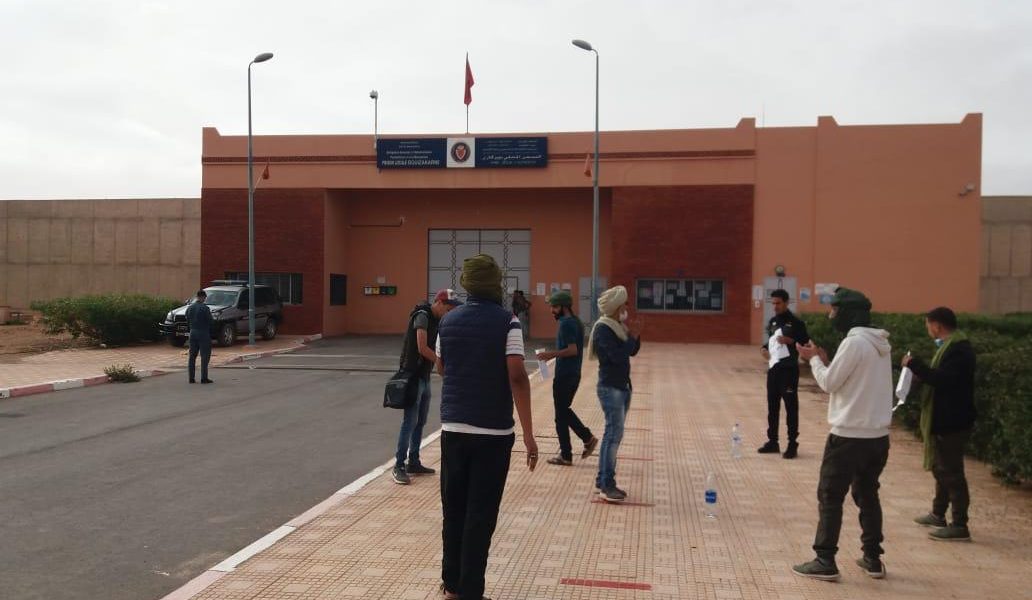 Morocco must end the practice of politically motivated detentions of students from Western Sahara
On 26 June 2020, the Moroccan authorities arrested Saharawi student, Ibrahim Kharbouch, at the police checkpoint at the north entrance to the city of Gulmim (400 km north of the border with Western Sahara). The arrest immediately followed a protest organised by a group of Saharawi students outside the Bouzkarn prison, in solidarity with the Saharawi political prisoner Aziz Al-Wahidi and denouncing the knife attack he had suffered at the hands of two Moroccan prisoners which had been witnessed and ignored by prison officers. The Saharawi student, Ibrahim Kharboush, was arrested due to his political work on human rights in Moroccan universities. On 28 June, the Moroccan judicial police in Agadir extended his period of arrest for a further 24 hours in order to take his case to court.

"Saharawi students have lost their lives, they have been injured and have been victims of arbitrary detentions. They have been expelled from their universities, for organising and taking part in demonstrations about human rights violations in Western Sahara by Morocco" noted Sidahmed Lyadasi, President of Adala UK, adding: "these attacks are deliberate and shameful. The arbitrary detention of students is totally unacceptable and should be brought to an end without delay".

Repression of the rights of students from Western Sahara in terms of freedom of expression and association alongside the interruption to their education, should not be tolerated. The Moroccan government must investigate this practice openly and ensure that those responsible are held accountable. The government should also take measures to reduce the unlimited powers of arrest and detention that their intelligence service has and establish a judicial mechanism to supervise these practices, resulting in an end to their flagrant excessive use.

Adala UK has documented serious human rights violations that specifically target Saharawi students in Moroccan universities. For many years, young people from many regions of the occupied territories of Western Sahara who study in Moroccan universities have suffered arbitrary detention, torture and other maltreatment and even murder, at the hands of the Moroccan occupation forces.

Adala UK urges the Moroccan authorities to guarantee:
* the immediate and unconditional release of students detailed solely for exercising their human rights;
* that the student Ibrahim Kharbouch suffers no torture or other maltreatment whilst in custody and can receive visits from his family and speak to a legal respresentative of his choosing;
* the start of an independent, thorough and transparent investigation into the student's arbitrary detention and forced confession.
---