Adala UK participates in EUCOCO conference in support of the Saharawi people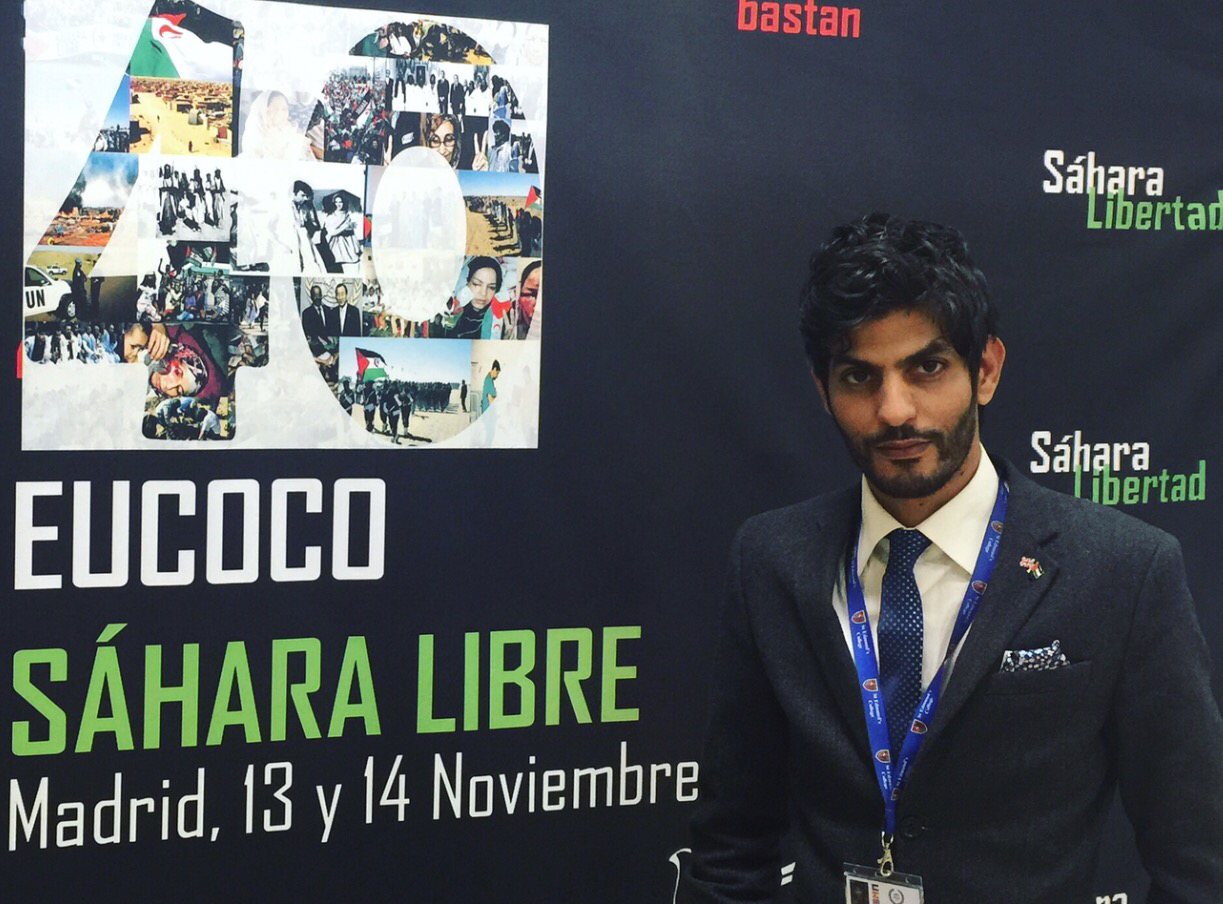 Sidi Ahmed Lyadasi from Adala UK, recently participated in the 40th annual European Conference of Support and Solidarity with the Saharawi People (EUCOCO), held in Madrid on 13-14 November. The conference, which is held in a different location every year, was attended by representatives of NGOs, trade unions, political parties and other organisations who are part of the international solidarity movement.
The conference addressed issues such as human rights in the Occupied Territories, natural resources, youth, gender and equity, and victims of landmines. There were also opportunities for members of specific groups to meet, e.g. lawyers, trade unions or parliamentary groups. The overarching message from the conference was one of strong international solidarity with the Saharawi people.
The workshop focussing on international politics, which was attended by Sidi Ahmed, prioritised confronting the UN and the European Union about their policies towards Western Sahara, by building new alliances within the solidarity movement across groups from Africa, Latin America and Europe.
Conference participants also attended a public protest in central Madrid to mark the 40th anniversary of the Madrid Accords, which stipulated the handover of Western Sahara from the Spanish government to Morocco and Mauretania and thereby deprived the Saharawi people of their right to a referendum on self-determination, granted to them by the UN in 1965, and again in 1991. The march ended outside the Spanish Ministry of Foreign Affairs and Cooperation where demonstrators demanded the Spanish government fulfil its responsibility by facilitating the referendum.
---