Urgent Action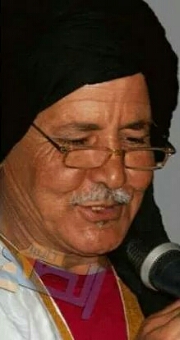 Embarek Daoudi, 58 years old, a Saharawi political prisoner in Sale prison in Morocco, went on hunger strike on Saturday 1st November to protest against abuse and negligence by prison officials. He is also protesting against the continued delay in setting a date for his trial which has been going on for over a year since his detention began. Mr. Daoudi's health is rapidly deteriorating. He is now unable to walk or talk, has difficulty opening his eyes and started vomiting blood on Friday 21 November. He has repeatedly complained about his treatment, but the conditions under which he is kept have not improved. He is in an overcrowded cell with over 20 prisoners.
Mr. Daoudi was detained on 28 September 2013, in his house in the centre of Guelmim in southern Morocco, as a result of his political opinion regarding the conflict in Western Sahara, his regular participation in peaceful demonstrations and the fact that he showed a mass grave at Amgala to foreign human rights activists who saw the human remains of eight bodies there and went on to denounce the situation.
He is accused of possession of arms, vandalism and production of bullets. This accusation is due to the fact that a firearm was found in his house in Guelmim. This firearm is a family heirloom that belonged to his grandfather and it has not been fired for decades.
Mr. Daoudi's health is rapidly deteriorating, according to his family and to the other political prisoners in Sale. His son has told us: 'We are really worried about my father, he can hardly talk, he told us that he is constantly vomiting blood and that there's blood in his tears".
The prison doctor saw him on 20 November and told him that he was in a life threatening condition due to his heart disease and high blood pressure. Neither the prison doctor nor the prison administration took any kind of measures and they did not initiate a dialogue with Mr. Daoudi. Mr Daoudi's son told us that on November 21st the Saharawi political prisoners of the Gdaim Izik Group talked to the assistant director of the prison asking him to transport Mr Daoudi to a hospital. He answered that he did not care what happened to him and that it wasn't his job.
Please write immediately (in the language below or your own language):
We are extremely worried about the health of Embarek Daoudi and plead with the Moroccan authorities to guarantee that he has access to appropriate medical help and have regular contact with his family and solicitor.
We seek the immediate and unconditional release of Embarek Daoudi as his detention is based solely on his having exercised his right to peacefully demonstrate and to freedom of expression.
We urge the Moroccan authorities to guarantee that Sahrawi human rights activists can continue their work without fear of harassment, fulfilling the obligations that Morocco as signed up to through the International Treaty on Civil and Political Rights and the Declaration on Human Rights Defenders.
Please send to:
Minister of Justice     Ministry of Justice
Mostafa Rmaidi    Place Mamounia, Rabat
cabinet@justice.gov.ma   Morocco
---