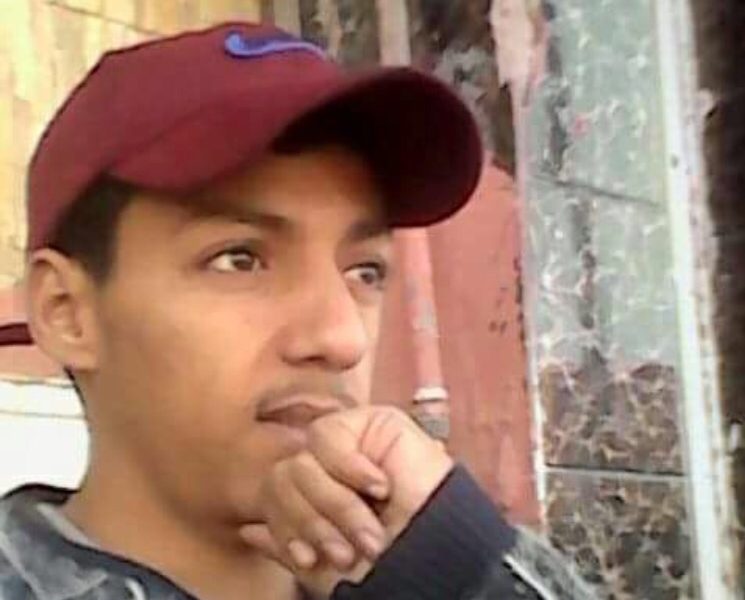 Adala UK condemns arbitrary detention of young Sahrawi Hamza Al Ansari
Moroccan authorities have detained Hamza Al Ansari, who is known as an activist who regularly participates in peaceful demonstrations, demanding self-determination for Western Sahara. He was detained for trying to join a group of Saharawis who wanted to celebrate the freedom of ex-prisoners of the 'Gdeim Izik' group in the Western Saharan capital last Friday, and transferred to the 'black prison' in El Aaiun.
Eye witnesses reported that he was beaten and then forced to enter a Moroccan police car. Subsequently, his whereabouts were unknown for 48 hours, although he was likely subjected to torture at the police station before being transferred to prison. The reason given by the police for his detention was the 'organisation and participation in peaceful demonstrations'.
On 21 July, a large number of Sahrawi citizens tried to reach the house of ex-prisoners of the Gdeim Izik group – Diech Daf and El Bakai Arabi – who were liberated by a Moroccan tribunal last week after having spent 6 years in Sale prison. The Moroccan authorities closed all streets leading to their houses and did not let anyone pass. Anyone trying to access the streets was interrogated by police.
Adala UK activists who were present observed cases of extreme force used by the Moroccan forces against Sahrawi citizens. One group of Sahrawis was surrounded and beaten, resulting in at least ten people injured. This is the context where Hamza Al Ansari's detention took place.
Adala UK considers the detention of all peaceful Sahrawi citizen a violation of their right to freedom of expression, used by the Moroccan authorities to silence voices demanding Sahrawi self-determination.
Hamza and all other political prisoners must be released immediately, and the cases of beatings and violence committed by the security forces on 21 July must be investigated and those responsible brought to justice.
Adala UK asks the United Nations and the Security Council to extend MINURSO's (UN mission for a referendum in Western Sahara) mandate to include a human rights monitoring mechanism which would help prevent more cases like this in future and bring them to the attention of the international community. Under the current information blockade which the Moroccan state has imposed on Western Sahara, reporting on the human rights situation there has become extremely difficult.
---