House of Lords Reception for Lamine Baali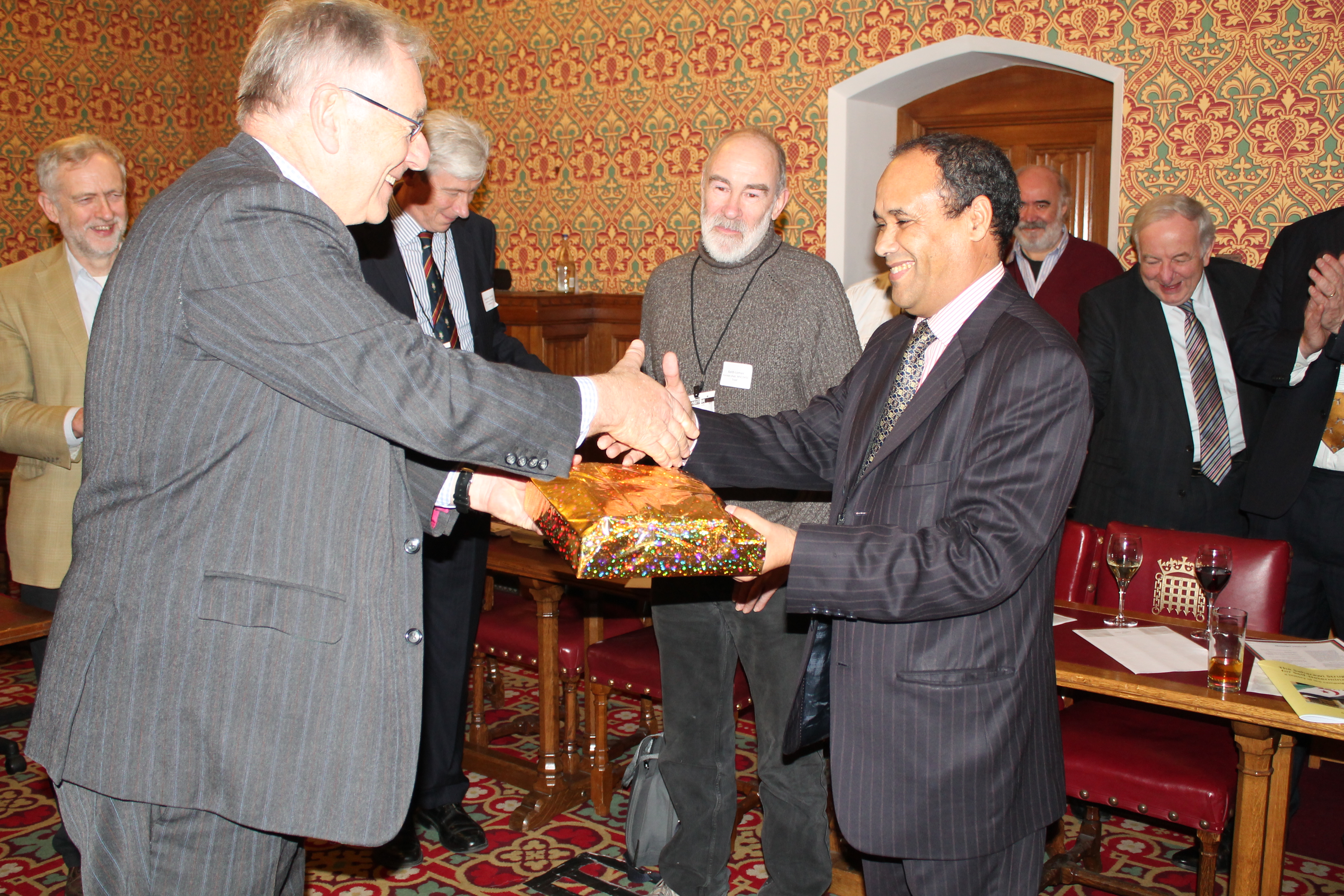 On Monday 10 December 2012, the Rt Hon Lord Steel of Aikwood KT KBE, Jeremy Corbyn MP and Sir Peter Bottomley MP hosted a Reception at the House of Lords to bid farewell to Lamine Baali as he takes up a new appointment as the Saharawi Arab Democratic Republic's Representative to the Organisation of African Unity.
The event, organised by Ken Ritchie of the Western Sahara Campaign, celebrated Lamine's achievements as the UK Representative of the Polisario government. The evening also provided a platform from which Ken could distribute his most recent report,
The Saharawi Struggle for Self-Determination: a history of the campaign in Britain, which Ken has dedicated to Lamine. The Report details many of Lamine's achievements as well as providing a brief record of the work of the Western Sahara Campaign (WSC) in Britain for the rights of the Saharawi.
Those gathered were from various groups who support the Saharawi struggle for freedom from occupation and human rights abuses, including Sandblast Arts, Adala UK, War on Want and many representatives of the WSC.
The event was a fitting send-off to a humble and generous man who has dedicated himself so tirelessly to the Saharawi struggle. Lamine will be greatly missed by his colleagues who hold him in such high regard. All of us at Adala UK wish him the very best for his new venture and look forward to hearing of his achievements and successes in the future.
---