Adala UK participated in a meeting in Western Sahara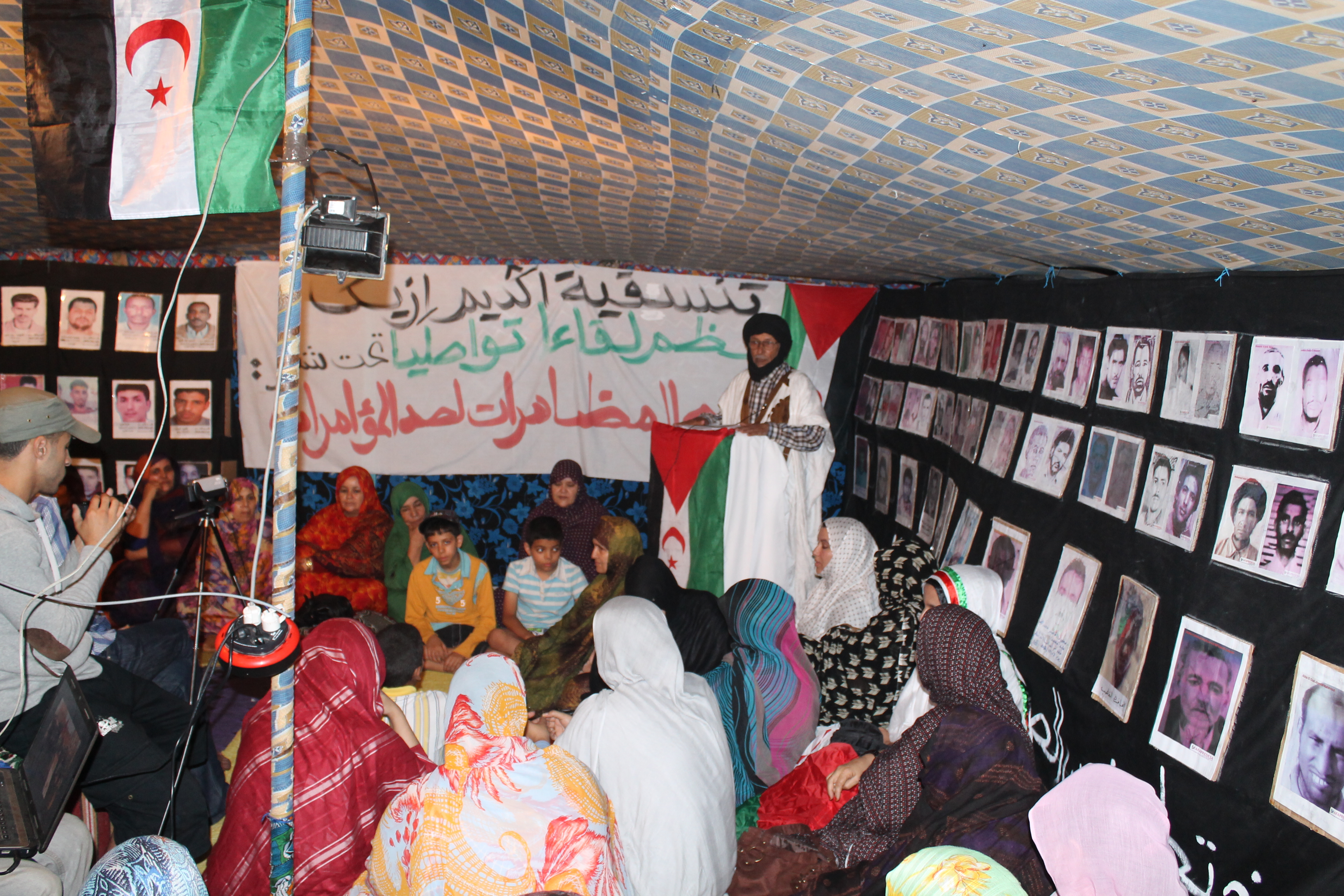 Adala UK participated in a meeting entitled "Supporting Peaceful Protest", organised  by the coordinators of the Gdeim Izik camp, in the occupied city of El Aaiun in Western Sahara. Attendees highlighted the importance of support for peaceful demonstrators as a way of demanding the rights of the Saharawi people, above all the right to self-determination, to allow the Saharawi people to choose their own future.
During the meeting, photos were displayed of political prisoners, disappeared people and Saharawis who have been assassinated by the Moroccan authorities, as well as slogans such as "Yes to self-determination" or "Freedom for political prisoners". In the area surrounding the location of the meeting, an increased presence of Moroccans in different types of uniforms was noted.
Several Saharawi NGOs were also present at the meeting, as well as the Saharawi media representatives who continue to make an effort to provide information to the outside world, despite the information blockade imposed  by the Moroccan authorities, and their monitoring of the internet and phone conversations.
The following
pictures
were taken by the Adala UK member, who is currently in El Aaiun and attended the meeting: …
By Sidi Ahmed Fadel

 (ADALAUK)
---