Graduates protest to demand work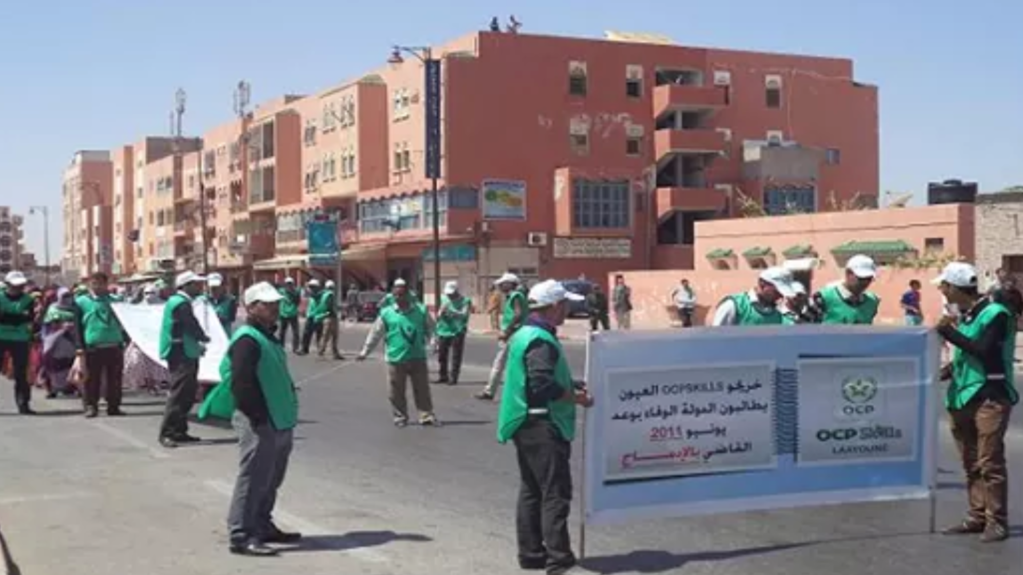 Graduates of the OCP Skills Programme have been protesting peacefully to demand their integration into the workforce of the phosphate industry in Western Sahara. This had been promised to them by the Moroccan governor in the al-jalil dkhil region in June 2011.
1,300 young people were supposed to be trained for two years, supported by a monthly stipend, in order to be directly employed in the phosphate industry upon completion of their training. This agreement was reiterated by the former president of social affairs in the region.
The promise of employment was not fulfilled at the end of the training period and graduates are currently organizing peaceful protests. At the same time, the Moroccan security forces have recently started using violence on an unprecedented scale to suppress these protests. According to information from an organization for the unemployed, which represents OCP Skills, 17 people were injured in altercations with the police on 28th March, including citizens who were not involved in the protests and who were in the street or in cafes at the time of the demonstrations.
This excessive use of force against peaceful protestors in occupied Western Sahara has resulted in a wave of protests by various human rights organisations and organisations for unemployed people.
---